Hi everyone we made a decision that we didn't want to live here anymore. We are very grateful to the family member who allowed us to live here however we are surrounded by family and feel we would like more privacy and we really do need alot more space.
So we took ourselves off to the mortgage shop.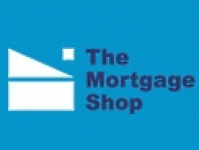 Now if any of you have this service I recommend you use it. Basically it's a free mortgage broker. Aslong as you go to them for your mortgage and insurance they won't charge you for the service they provide.
They were very positive we had thought to get a house we were willing to live in, in an area we were willing to live in, we would need to do co-ownership/shared equity however we discovered that was not the case so will not be going down that route.
I hate mortgages. I hate saddling yourself with debt your the rest of your life. I hate the fact that you could spend years making a house a home and illness or ob loss can take it away from you in a matter of months. However I will be as clever as I can. most mortgages have a 10% limit per year to overpaying. Which is fine at the start but when we only owe £50,000 we will want to pay more. however we will be going on a fixed rate and when the rates up going back to the mortgage shop to look for a better deal. At that point any savings we have can be used to pay down our mortgage (something i didn't know) and the new deal will be for a smaller amount.
So the plan is to start looking
And to keep saving in the meantime.
*This is not a sponsored post, I'm just very happy with the service I received and as it's a free service I'm sure many of my readers will be interested aswell.